Japanese Classes & Orientation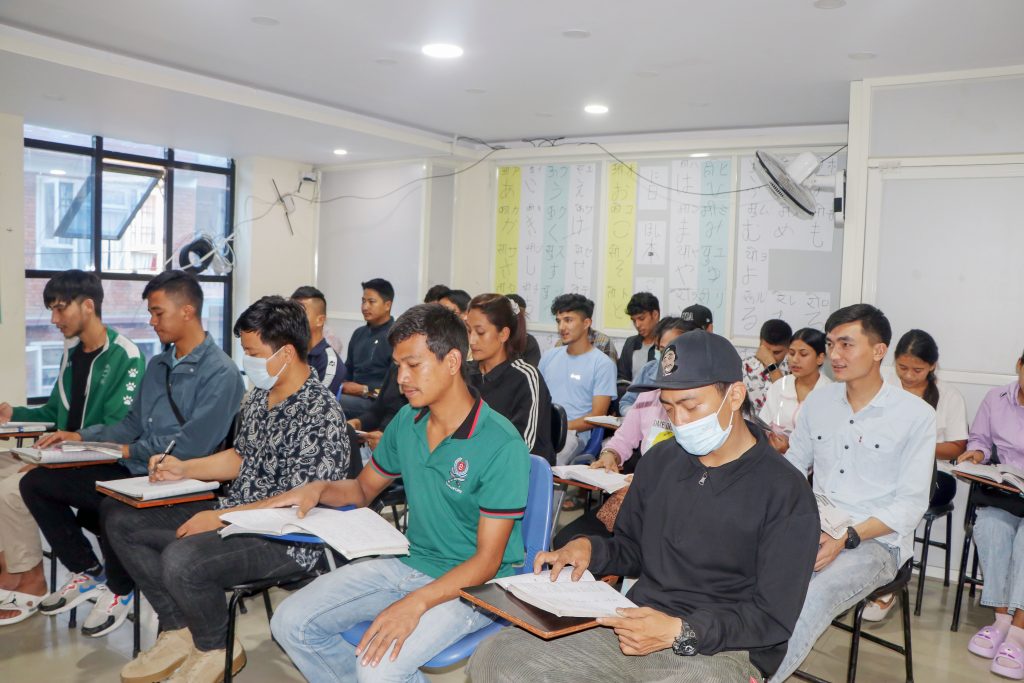 Bhandari Overseas is your gateway to unlocking the rich world of Japanese language and culture. Our Japanese Language Classes offer a comprehensive and immersive experience designed to equip learners with the skills, knowledge, and cultural insights needed to succeed in today's globalized world. Whether you're a beginner or looking to advance your Japanese language proficiency, our courses cater to diverse learning needs.
Bhandari Overseas proudly presents its comprehensive Japanese Orientation program, designed to equip individuals with the knowledge and skills needed to thrive in Japan. Whether you are a student, a professional, or an adventurer seeking to immerse yourself in Japanese culture and society, our program offers a tailored and immersive experience that will help you navigate Japan with confidence.
Meeting With Japanese Clients
In an increasingly globalized world, the pursuit of education and career opportunities abroad has become a common aspiration among students worldwide. Many students dream of studying and working in Japan, a country renowned for its technological advancements, rich culture, and strong economy. To help students realize these dreams, our organization is proud to facilitate meetings with Japanese clients, bridging the gap between student aspirations and international employment prospects. In this article, we'll explore the significance of these meetings and how they benefit students in shaping their future.