TOP DESTINATIONS
QATAR
UAE
KSA
BAHRAIN
KUWAIT
MALAYSIA
TOP DESTINATIONS
QATAR
UAE
KSA
BAHRAIN
KUWAIT
MALAYSIA
TOP DESTINATIONS
QATAR
UAE
KSA
BAHRAIN
KUWAIT
MALAYSIA
Our vision is to continue exploring newer successes and become the leader in manpower consultants in Nepal by building long-term positive relationships with all our provisional clients
Our mission is to provide our clients and candidates with the excellent recruitment services based on mutual trust and the highest professional standards driven by quality and cost consciousness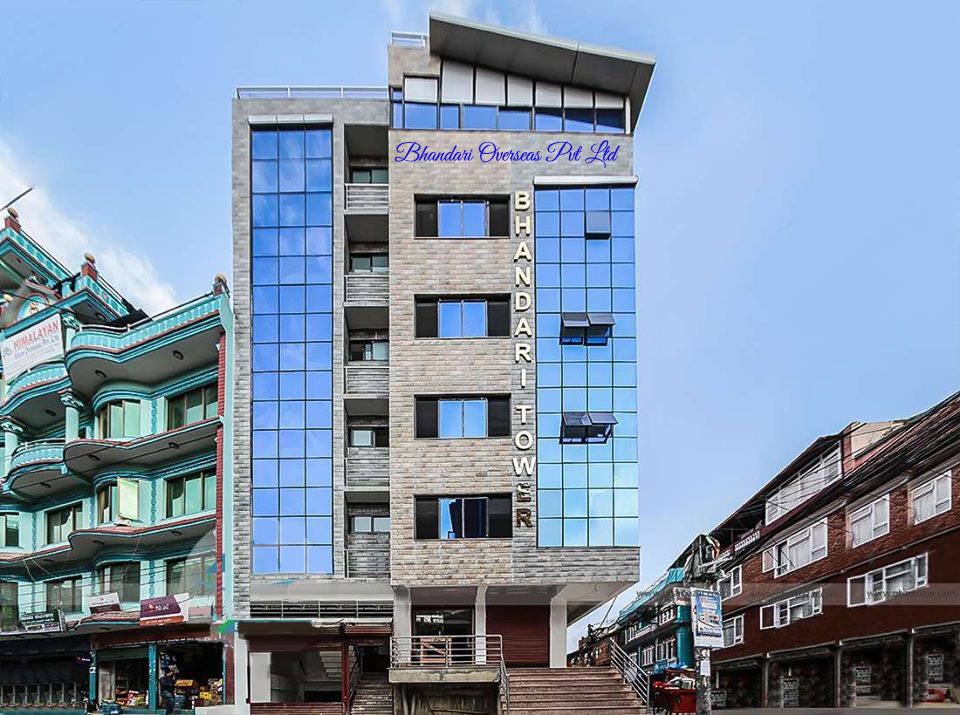 we have very strong partner relation with many office aboard, and our partners selected by us carefully and after 15 years working experience in this filed we are proud that we are working with the best and provisional partners aboard, and we success together with our partners aboard to recruit the best candidates in reasonable time and with full satisfaction of any client.
Our progressive and professional track have made to it one of the richest treasure house and one stop resource bank for the best talent.
The best and huge organization in Qatar and Gulf area trusts us for their manpower requirement and the best talents of course trust us for their career aspirations and desires.
As it is our usual practice, we try to make an utmost care to ensure that all your expectations are looked after; right from the time you assign us the job with legal authorization till the time project completes. Every task will be coordinated to your satisfaction to make the whole process comfortable. We would ensure that without compromising on the top of the line service quality that we are synonymous with, would also give you much better deals than any of the competing Manpower from Nepal.
Bhandari Overseas Pvt Ltd  is a  Human Resource Consulting Organization and recruitment agency based in Kathmandu, Nepal, Authorized by Government of Nepal (License No. 345/059/060) to cater our service to our distinguished client & companies.
We have a management team having more than 15 years of experience in Recruitment field. During the period we have recruited thousands of workers on an international level headed by well qualified and versatile experienced professionals. Our performances over the years have earned laurels unmatched by any others.

We have been recruited different categories of manpower: unskilled labor, semi-skilled trade persons, qualified engineers, chartered accountants, medical & paramedical staffs, hotel & hospitality staffs, care givers, security guards and other to many countries such as ( QATAR, UAE, KSA, BAHRAIN, KUWAIT, MALAYSIA and other countries),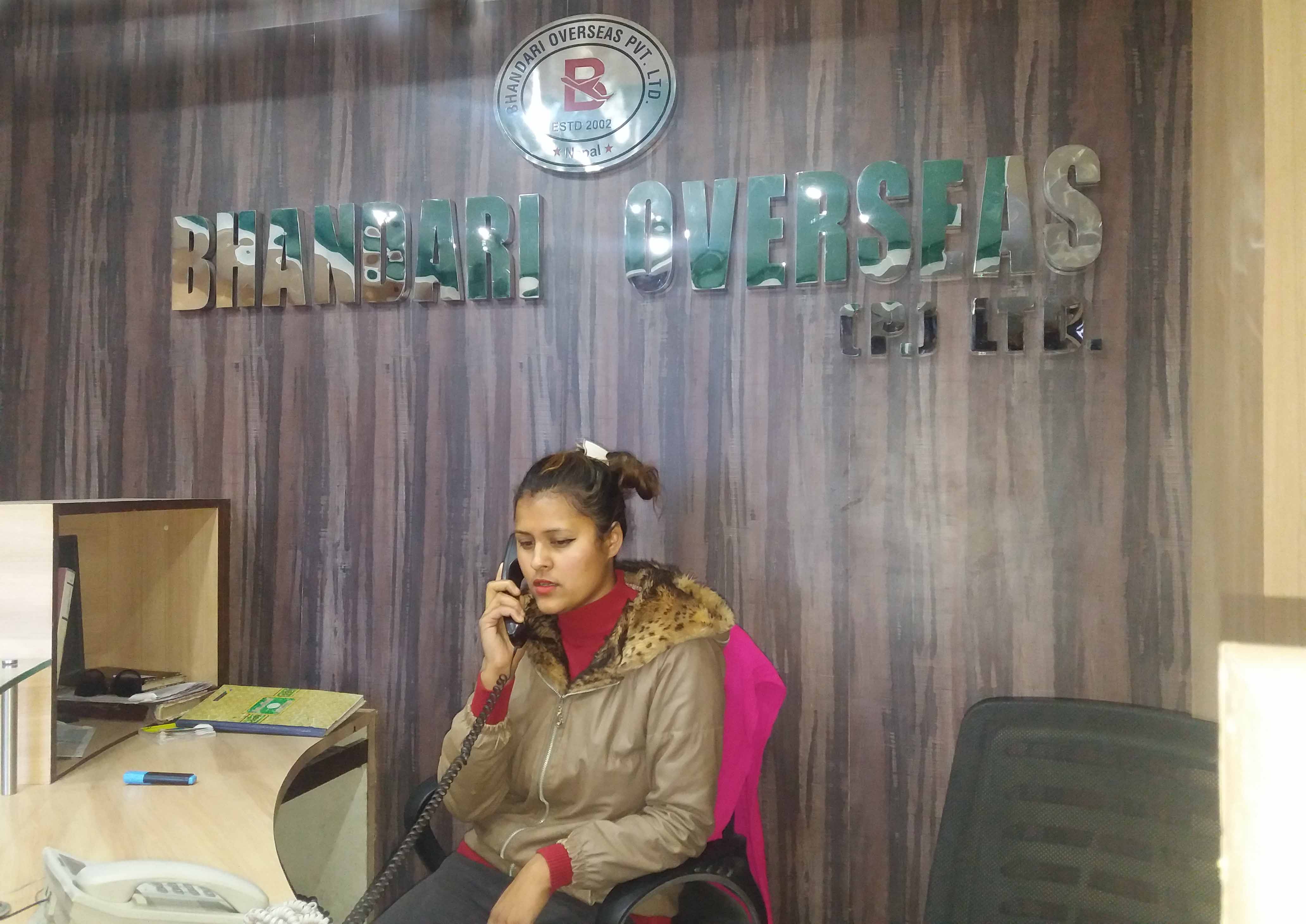 Message From Managing Director
Dear Valued Customers,
Greetings from the land of Himalayas !
Bhandari Overseas P. Ltd. established in 2002 A.D., is one of the innovative Overseas Manpower Recruiting Agencies, and has been registered with Nepal Government, Ministry of Labor & Transport Management, License No. 345/059/060 and also a member of Nepal Foreign Employment Association.
The company is situated at Shantinagar-34, Gyanpunja Marg, Minbhawan, the middle heart of Kathmandu Metropolitan City, Capital of Nepal. In accordance with the Nepal Government Law, The Company has been supplied large numbers of Skilled, Semi-Skilled and unskilled workers to the Malaysia, Qatar and Saudi Arabia and other Gulf Region. And has got several work experiences obtaining client's satisfaction in this business. The company has well equipped with modern communication systems as well as well experienced staff to solve the difficult problems which arise in this business.This company's main target is to eradicate the poverty and unemployment ratio of Nepal and supplying highly skilled labour categories to the Foreign Employer as per the requirement of the Employer.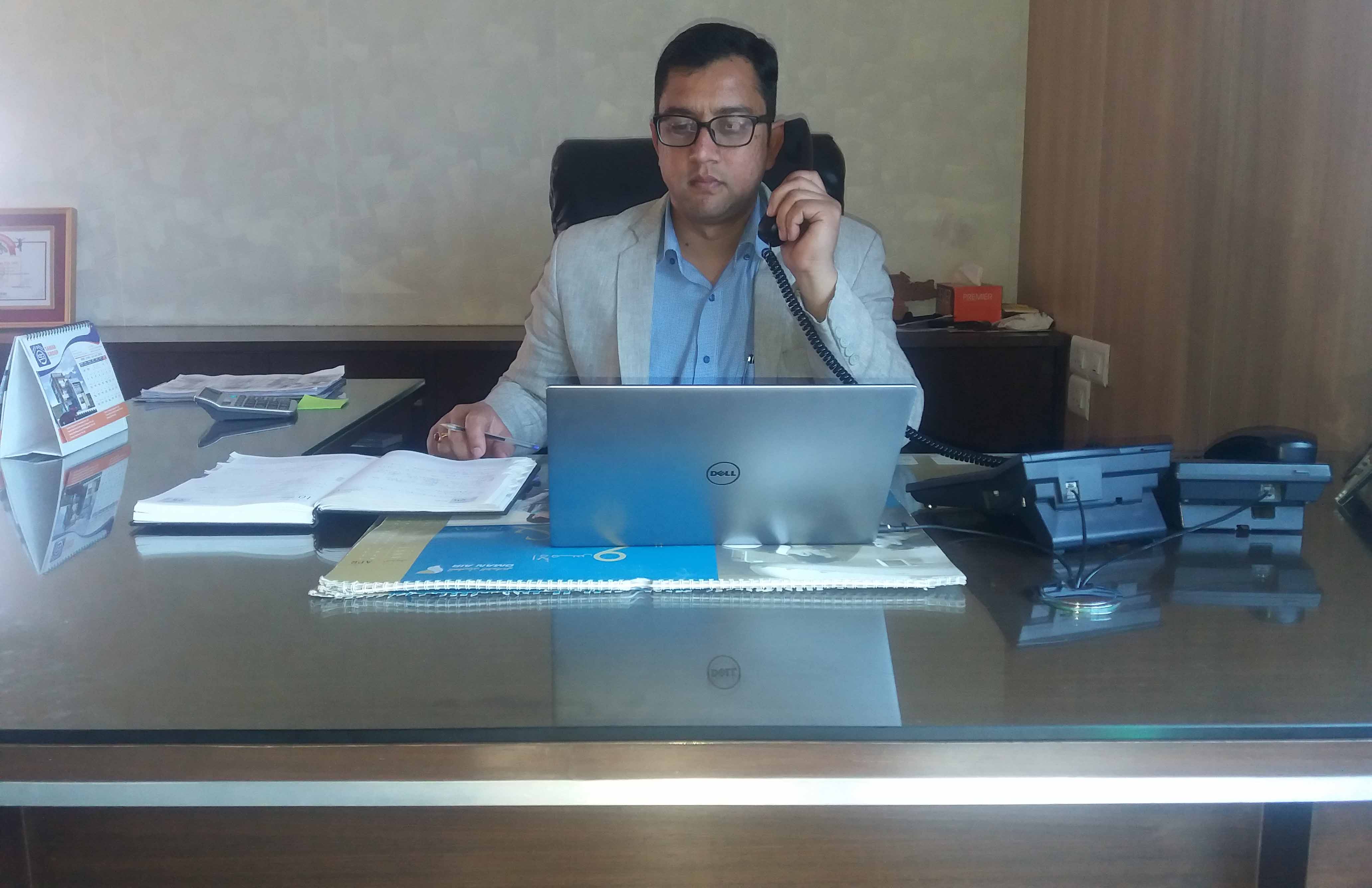 The company has the strict rules & regulations that the applicants should be physically & mentally fit to work. Beside this, job applicants must be able to express themselves in English language. The company provides refresher's training to candidates applying for hotel jobs, government industries; security guards & many more others trade categories. Our main objective is to support Nepal Government to minimize the unemployment problem of the country by providing job opportunities to the Nepalese workers in foreign countries. Our sincere & dedicated service with high standard of professionalism has greatly been helped us to earn good reputation both in home & aboard.
With Best Regards,
Madhav Bhandari
(Managing Director)
BHANDARI OVERSEAS PVT LTD
SHANTINAGAR, KATHMANDU, NEPAL
PHONE NO:  +977-1-1 4426538
EMAIL: info@bhandarioverseas.com.np
URL:    https:// BHANDARIOVERSEAS.COM.NP